Spring Road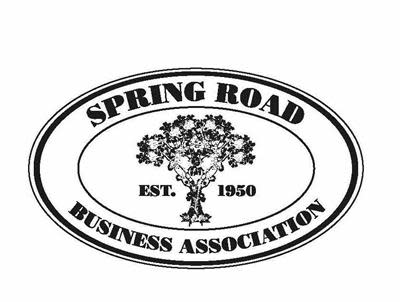 The Spring Road Business Association was established by local Elmhurst business owners in 1950. Our mission statement is as follows:
The Spring Road Business Association is organized to encourage, foster and further the economic viability of the local business environment by organizing free activities for the community to participate in, thereby promoting a sense of community and civic pride.
The Spring Road Business Association plans and runs various events throughout the year that help promote the Spring Road Business district and the City of Elmhurst. Specifically, events like the Easter Egg Hunt, Music at the Gazebo, Spring Road Fall Fest and Winter Fest on Spring Road. The crowds drawn by these events are from Elmhurst along with visitors from other communities. All of the events are free to the public. The events are operated with volunteers from the Spring Road Business Association and the community. It is one of our ways to give back to the community. There are no paid staff members.
Our organization strives to promote a sense of community and local commerce through sponsorship of year-round events and activities. It is a way to let the community know that Spring Road appreciates them and the business they do with us. We make every effort so that all of our events support the quality of life for residents thereby enhancing Elmhurst as an engaging place to live, visit and conduct business.
List of Events
Easter Egg Hunt is on the Saturday just before Easter @ 1:00 pm. Come join us for fun and visit with the Easter Bunny!  Thousands of candy filled eggs will be scattered throughout the Wild Meadows Trace by the Gazebo on Spring Road for an egg hunt that starts PROMPTLY at 1:00 pm.  Don't be late to this event!  Meet and Greet with the Easter Bunny starting at 12:30 pm.
Music at the Gazebo is held from June-August, there are 4 Thursday evenings where a live band plays music from 7-9pm at Wild Meadows Trace Park near the Gazebo at the intersection of the Prairie Path and Spring Road
 
Spring Road Fall Fest is held on the 3rd Saturday in September from 11am-2 pm