A plaque designating the original location of Hill Cottage Tavern
Hill Cottage, sometimes known as Cottage Hill, was built in 1843 as a residence and as a tavern for people traveling on St. Charles Road.  It also served as a stage coach stop and the first post office in town.  The town's original name was Cottage Hill, Illinois and was changed to Elmhurst, Illinois in 1869.  Over the years a three-story addition was made to the structure, and the building was moved to 413 S. York Street in 1891.

The plaque reads:

ONE HUNDRED FEET TO THE EAST IS THE SITE OF HISTORIC COTTAGE HILL TAVERN BUILT IN 1843 COTTAGE HILL POST OFFICE ESTABLISHED HERE IN 1845 THE NAME COTTAGE HILL REPLACED BY ELMHURST IN 1869 - DAR Seal - PLACED BY MARTHA IBBETSON CHAPTER DAUGHTERS OF THE AMERICAN REVOLUTION 1936  The plaque was dedicated during Elmhurst's centennial festivities in 1936.
Location: On the east side of Cottage Hill Avenue, just north of St. Charles Road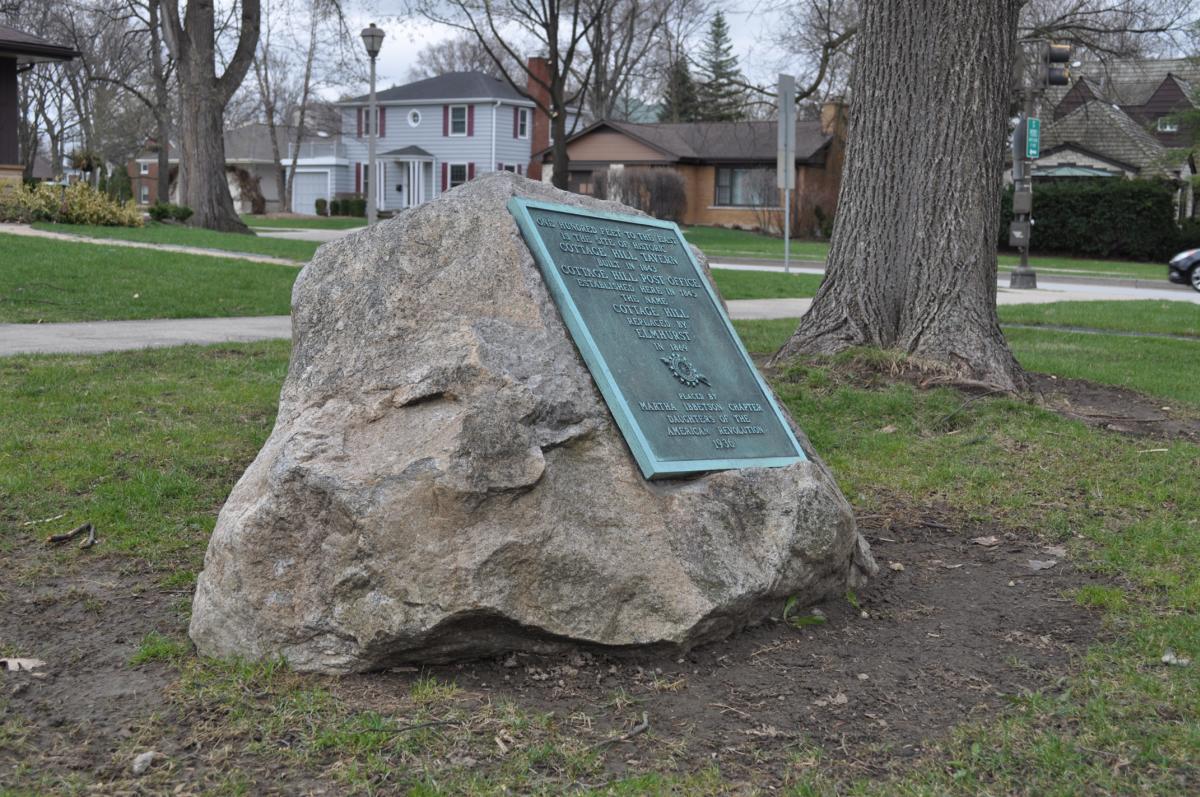 Photographed 2016