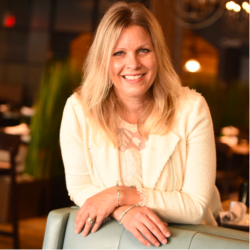 The Elmhurst Magazine article titled "Making It Better Every Day: The leader who sets the pace" written by Dave Noble highlights the transformation of Kristi Blessing, a local resident and owner of Pints Elmhurst and 151 Kitchen | Bar into a visionary leader in the restaurant industry. The article details how Kristi's journey began shortly before the COVID-19 pandemic when she attended a leadership seminar and was inspired to implement new leadership concepts in her restaurants.
Kristi's journey in the hospitality industry began with her involvement in Pints, primarily handling accounting and financials. However, her role expanded rapidly, and she soon took the reins in creating her own concept, 151 Kitchen | Bar.
The COVID-19 pandemic presented significant challenges to the restaurant industry, but Kristi used this time to reevaluate her operations and refine her vision. As a result, she has successfully built a company with distinct restaurant concepts where employees feel like they are a part of one team.
Kristi's commitment to her employees is evident through initiatives such as monthly manager meetings and an annual party for all her restaurant staff, where achievements and employee anniversaries are celebrated.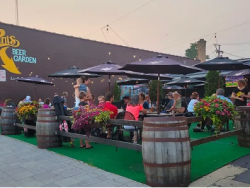 Overall, Kristi Blessing's leadership journey displays her dedication to creating great places to work and fostering a sense of teamwork among her restaurant staff.
To get a better insight into Kristi Blessing's story, visit https://tinyurl.com/elmhurst-magazine