Elmhurst College Jazz Festival
Chicago magazine once hailed the Elmhurst College Jazz Festival as "one of the best buys for your jazz dollars," and it's easy to see why. Each February, the best college jazz bands in the country converge on the Elmhurst campus for three days of performances and education.
The bands take turns performing for some of the greatest names in professional jazz today, who offer critiques and award a variety of honors. The professionals cap off each night of the Festival with a rousing performance of their own. Festival performers in recent years have included the Maria Schneider Orchestra, the Mingus Big Band, the Clayton-Hamilton Jazz Orchestra, the Bob Mintzer Big Band, the Dave Holland Quintet, Joe Lovano, the Vanguard Jazz Orchestra, Nicholas Payton, the Bill Holman Band, Diana Krall, Phil Woods, Maynard Ferguson, Dee Bridgewater, John Fedchock, Byron Stripling, Mike Abene, Randy Brecker, Lanny Morgan, and the Count Basie Orchestra.

Visit elmhurst.edu for more information and schedule of events.
Please visit event organizer's website for confirmed dates/times.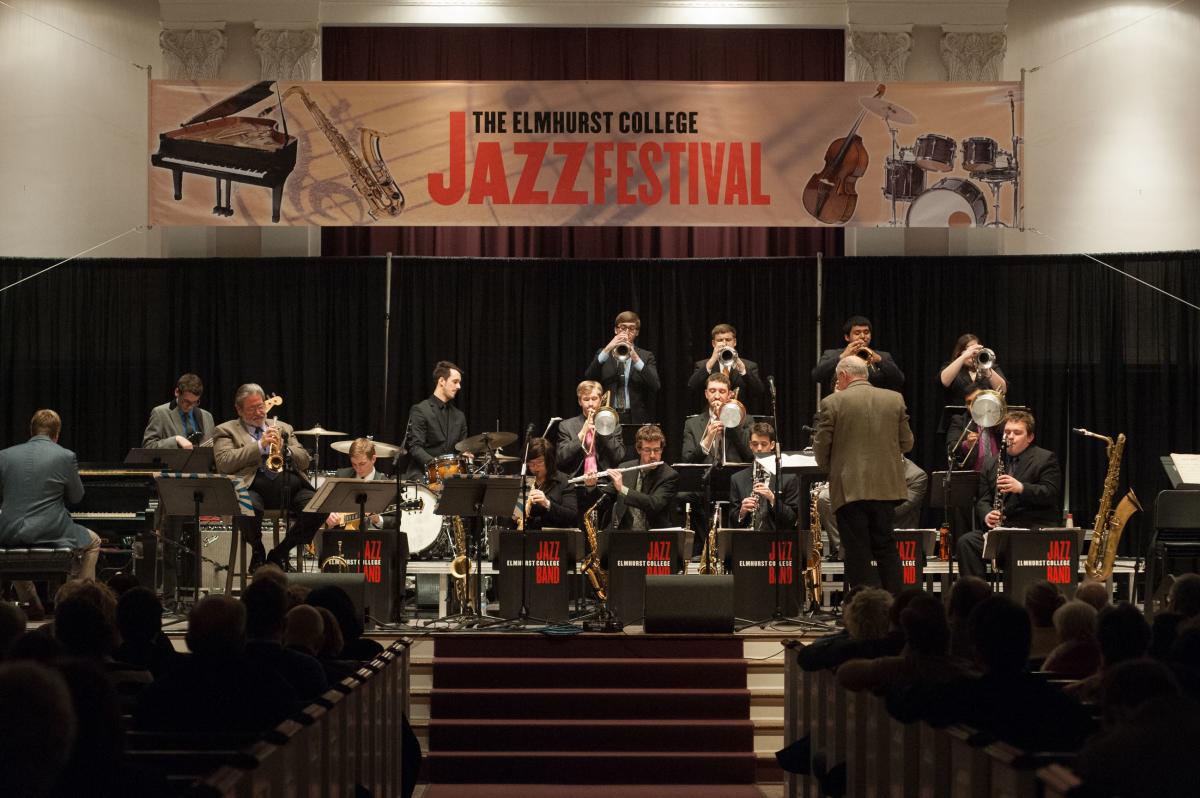 For more information, visit www.elmhurst.edu/jazzfestival